Pros Advice
Don't see it in-store?
---
---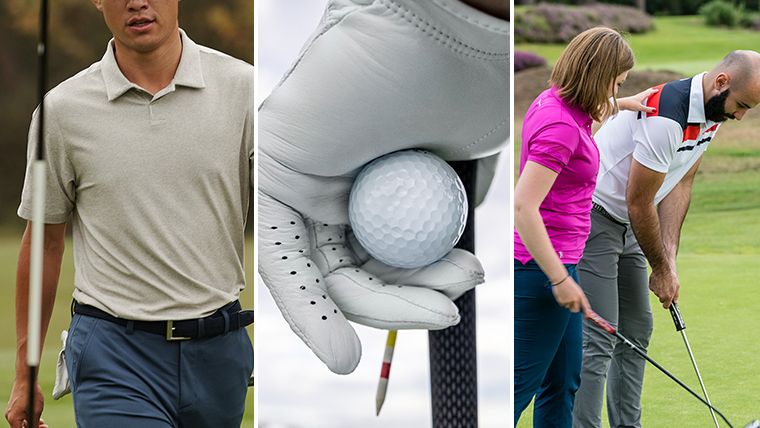 If you've ever walked into our pro shop and not found what you were looking for or clocked something you liked but not found it in a colour, size or spec that you want, there's a simple solution…
Ask us! There's a pretty good chance we can help you out. What can we do for you? From new winterwear to custom-fit clubs and expert coaching, our pro shop is your oyster.

Retail
While we don't have infinite space in the pro shop, that doesn't mean you're limited to what you see in front of your eyes. We have access to a much wider variety of items, sizes, colours and models than what's sitting on the shelves. So, if there's a product that you've seen elsewhere that you really like, give us a shout and there's a good chance we can source it for you.

Custom Fitting
If you've been eyeing up a shiny new set of irons, a big-hitting driver or maybe a wedge to attack the soft greens this winter, taking them straight off the shelf is self-sabotage. That's particularly true when we offer expert custom-fitting sessions to help you maximise your potential.
Coaching
Maybe what you're looking for isn't something material at all, though. If you're on a pursuit to improve your game, our coaching sessions offer a perfect way to do that. We offer expert advice and tailored tips to work on your weaknesses and enhance your strengths. Whether it's a one-off fault fixer or a package for winter, we have something available to suit each golfer.
We'll always be here to provide whatever services you want & need, so never be afraid to ask about any products you can't see in the shop or any services you're not sure about. We love helping our golfers.